Counseling for Anxiety
We live in an age where anxiety is rampant. Anxiety is driven by fear. Fear is the underlying root of anxiety. In Counseling for Anxiety, you will learn how different aspects of your life are linked to anxiety. In counseling for anxiety, we examine contributing factors such as fear of the unknown, fear of failure, what I "should" be doing, what I "should not" be doing, and so forth. Cognitive Behavioral Therapy is a powerful and effective tool in examing common unhealthy thinking patterns that contribute to anxiety. You can learn to retrain your brain, much like a muscle to combat fear. YOU DO NOT HAVE TO LIVE WITH ANXIETY!
Whether you want to pair counseling with medication management from a psychiatrist, or simply learn strategies to overcome, Counseling for Anxiety using Cognitive Behavioral Therapy is highly effective! Allison Lambert, LPC-S uses Cognitive Behavioral Therapy both in verbal and written illustrations. Allison makes CBT easy to understand and shows you how to apply the strategies to your own unique life circumstances. When we take a look at the fear of the unknown and pull it out of the hidden nebulous places into the light, it loses its power over us.
In Counseling for anxiety, we will also look for areas in your life that may be out of order such as relationships, nutrition, sleep patterns, exercise, and spirituality. You can learn breathing techniques, positive imagery, muscle relaxation, and even apps that can help alleviate anxiety. Your therapist will partner with you to encourage and support you as you learn to make changes. This can bring a positive ripple effect in your life. The goal of Counseling for anxiety is for peace to replace the anxiety so that you can enjoy your life and learn to enjoy interactions with others.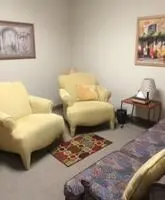 Counseling for Depression
Depression can be caused by many things. Whether you choose to use medication or natural ways to combat depression, counseling can be a great companion in the process. We will explore areas such as hurts, traumas, losses, changes, unmet expectations, unhealthy relationships, hostile work environments, and anything else you may bring to the session. We can stay present-focused if you have already dealt with these topics in the past. Or we can look backward to gain a deeper understanding of what contributed to the depression. Your therapist will remain open to sensitive areas and will respect the topics that you choose to discuss, bypass, or save for a future session. Cognitive Behavioral Therapy is effective in targeting unhealthy thinking patterns or negative self-talk contributing to depression. We can also use principles such as forgiveness of self and others to give you a framework to encourage new thought patterns and healthy emotions to develop. We may converse, use literature or illustrative worksheets to help process your depression. We will aim towards empowering you to take control of situations in the future such as establishing healthy patterns with loved ones. The goal of counseling for depression is to help you have an understanding of depression, uncover what may have contributed to your own life, work to change the things within your power to change, and learn to accept what is beyond your control.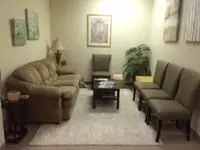 Marriage Counseling
Our society was founded upon the building blocks of marriage and family. Today over half of the marriages end in divorce. This has a great impact as the children suffer from the crack in the foundation of their home or the spouse is left to rebuild a new life. Often couples may enter the marriage with unrealistic expectations or poor role models. Central to the marriage are the concepts of trust and commitment. Allison Lambert, LPC-S enjoys working with couples throughout any stage of the marriage process from pre-marriage counseling to newlyweds, to long-term marriages. In the therapeutic process, Allison will work to help each partner hear their spouse's heart. We will work through hurts and resentments that may have risen through unmet expectations, unfair expectations, or breaches in trust. We can talk about factors contributing to emotional intimacy as well as blockages. We can discuss the stresses of children and finances which often contribute to a breakdown in marriages. We will address rules for fair fighting. Allison also introduces resources such as books or workbooks of renowned clinicians who have had great success in restoring the marriage relationship. She will meet with you wherever you are and act as a bridge with the hopes of helping to strengthen the marriage bond as you and your spouse learn to love each other in a healthy way.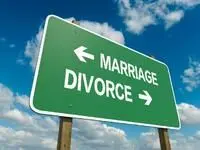 Family Counseling
For Family Counseling, Allison Lambert, LPC-S uses a Family Systems Approach. This means that while only one member of the family may present for therapy, the changes that take place in that client will have an effect on the entire family. That is why Family Counseling sessions are encouraged. A therapist will maintain the confidentiality of a child or teen client however Family Therapy sessions often will give the family an opportunity to discuss these issues. It is very rewarding to observe a family interact and "hear" each other for the first time. Very often families will walk out of a Family Therapy session with a better understanding of their child, sibling, or parent. It also gives the family members a safe place to talk out disagreements or uncomfortable topics in the safety of the therapeutic environment. The therapist acts as a mediator and encourages the family to communicate in a manner that does not escalate to yelling. It often only takes a short number of family sessions for change to take place in the home as everyone has the opportunity to deal with problems at the same time.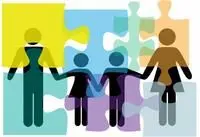 Teen Counseling
Allison Lambert, LPC-S has vast experience counseling teenage clients. First Allison will meet with the parent(s) to get a thorough understanding of the background and needs of the client. We will establish goals that the parent hopes to accomplish in bringing their teenager to counseling. An example of this could be improving the relationship between teenager and parent. The first few individual sessions with the teenager will be important for establishing rapport. We may use therapy games, illustrative worksheets, or conversations about the client's interests to develop a trusting environment. Next, we will begin to explore the concerns that the parent or the client may bring to the sessions. Many teens struggle with self-esteem, identity, comparing themselves to others, handling heavy workloads in school or extracurricular activities, as well as worries about the future. These normal concerns are often compounded when a teen has experienced divorce or suffers from Anxiety, Depression, ADHD, or any other mental health diagnosis such as Social Anxiety. The counseling setting often gives them a place to discuss their problems with an adult who is not a parent. Parents are also encouraged to attend Family Sessions in order to support the work accomplished in the individual sessions.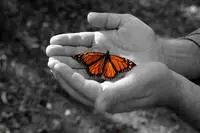 Faith-Based Counseling
If you are Christian and would like to incorporate faith-based principles into the counseling process, this may be established during the intake process. Faith-Based or Christian Counseling includes reinforcing the counseling process with scripture or prayer. Allison will be able to encourage you in your walk and to further develop your relationship as you draw closer to God. Many people come feeling as if they are far away from their faith and would like to return. No matter where you are in your journey, the Lord sees you, has a plan for your life to give you hope and a future* Jeremiah 29:11.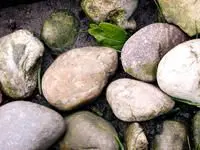 Please Note: Allison does not discriminate against any religions and while she is most familiar with Christianity, she has clients from varying religions and will respect each client's spiritual beliefs.